Highly Effective Electric Guitar Lessons For Auckland Guitarists
Welcome
Hey there—it's Craig here. I'd like to welcome you to my Auckland electric guitar lessons website.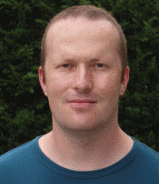 If you're reading this, then I'm going to assume a few things…
You're an Auckland guitarist that wants to make large improvements to your electric guitar playing.
You'd like to speed up your current rate of progress.
You're passionate about learning the guitar, and would like some help becoming the player that you'd truly like to be.
Sounds like you, and want to learn more? Yes? Awesome!

Please take a few minutes now to read this webpage, so that you can find out how I can help you.
How My Auckland Electric Guitar Lessons Can Help You
My electric guitar lessons will help you to…
Improve your knowledge of practical music theory.
Learn to play the music that inspires you.
Develop your electric guitar technique, so that you'll be able to play with no limitations.
Improve your electric guitar soloing and improvisational skills, so that you can play with total freedom and not feel "locked in".
Learn how to practice effectively, so that you'll get maximum value from your practice sessions.
Develop your sense of pitch, timing and creativity so that you become a much better musician.
Progress at a faster rate with less frustration.
To learn more about my electric guitar lessons, just download the info pack below…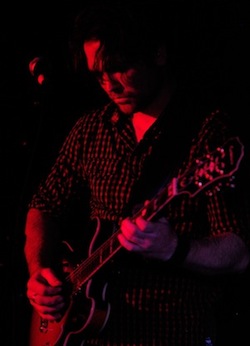 "I'd been playing guitar for a number of years and wanted to improve my lead playing and my overall knowledge of the guitar. I came across Craig while searching for a guitar teacher on the web.
From our very first contact Craig was extremely professional. Rather than just get me in and start teaching, he started off by helping me to work out some goals for my playing. From then on each lesson was carefully thought out by Craig with handouts and lesson plans individually suited to my needs.
He uses his years of experience and playing very well to help his students achieve their goals. My lead playing improved significantly through my lessons, as well as my improvisation and my understanding of rhythm. Apart from being a great teacher, Craig also helps his students work towards being independent in their learning which in the long run helps as well.
I would definitely recommend Craig as a teacher for any guitar players serious about improving their playing".
Some Of The Electric Guitar Training Services I Provide…
Introduction
Below is a short list of some areas specialised training I can give you, as part of your electric guitar lessons. Please keep in mind that what specific training you'll receive will depend on the following two things…
Your musical goals, interests and aspirations.
How much time you have available for guitar practice.
Guitar Technique Training

To play guitar effortlessly you need highly-developed guitar technique. Without this, you'll always struggle to play the music that you love. (This is especially true if the music you love is very complex and fast). So, as part of your Auckland electric guitar lessons, I'll be able to help you with things like…
Getting rid of any bad habits that you might currently have.
Mastering a wide range of guitar techniques.
Getting your technique to a level that allows you to play the music you love effortlessly.
Overcome any technique related frustrations that you might currently have.
Making your guitar playing more relaxed and effortless.
Developing more speed, control and accuracy.
And many other things!
Fretboard Knowledge Training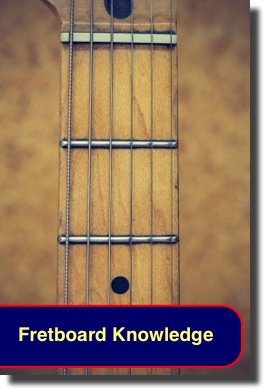 Knowing the guitar fretboard inside out is incredibly helpful. It can really speed up the process of becoming an excellent electric guitarist. Although the exact things you'll need to work on will depend on your goals, here are some possible areas that I can help you with…
Learning how to play chords, scales, arpeggios and other musical materials over the entire guitar fretboard.
Improving your note, scale degree and interval knowledge so that you become a better musician and guitarist.
Learning to visualise chord tones, so that you can play more melodically.
Learning how to mix chords and scales together.
And many other things!
Musicianship Training

Becoming a better musician is an essential part of accelerating your growth as an electric guitarist. So it's important that we include at least some musicianship training as part of your Auckland electric guitar lessons. Here are some of the things that I can help you with…
Understanding how to use scales in a musical way.
Learning how to solo in a melodic way.
Working out music by ear.
Improving your improvisational skills.
Developing your timing and rhythmic ability.
Gaining a deep understanding of practical music theory.
And many other things!
Guitar Improvisation Training

Helping guitarists to develop their improvisational skills is one of my specialties. So, if improvising fluently is one of your goals, then I can definitely help you.
To describe everything we could cover in Improvisation Mastery Training would take a huge amount of text. But, to give you some idea of what we could look at, here are a few of the things that I could help you with…
Ideas and strategies that you can use to compose your own licks, so that you can develop a style of playing that's uniquely you.

Learning and mastering various rhythmic ideas, that will help make your guitar phrasing much more interesting and varied.

Melodic patterns and ideas, that will help make you much more melodic when you solo.

How to practice guitar licks in a way that's helpful to guitar improvisation. (Many guitarists struggle with using the licks they learn in an improvisational context).

Developing the ability to play what you hear in your head.
Learning about motivic development, so that you can develop the ability to improvise solos that sound musical.
And many other things!
Cover Song Training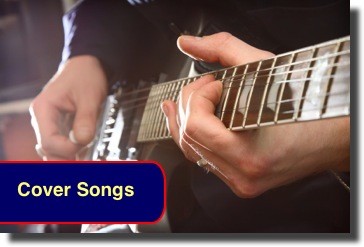 Learning to play the songs of your favourite bands can be a fun way of improving your electric guitar playing. If you want help with doing this then we can cover things like…
How to choose songs that of a suitable level of difficulty.

Effective ways of memorising songs.

Ways of practicing cover songs that will allow you to play them confidently.

How to create exercises that help you to master songs faster.

And many other things!
Rock Guitar Lessons

If you love rock music, then my rock guitar lessons will be for you!

When you become a rock guitar student of mine, I'll be able to help you with…
Learning to play the songs, riffs and solos of the rock bands that you like.

Improving all the essential guitar techniques to play rock guitar well.

Learning how to improvise rock guitar solos.

Gaining an understanding of how to practice in a way that gets results.

And many other things!
Blues Guitar Lessons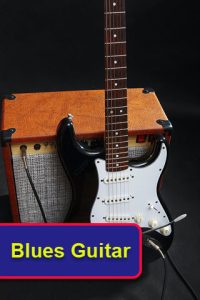 I've had a lot of experience teaching blues guitar. So if you're a huge fan of blues music, then my blues guitar lessons will be what you're after.

Over the course of your blues guitar lessons I'll be able to help you to…

Learn how to improvise guitar solos in a blues style.

Build up a large vocabulary of blues guitar licks.

Learn your favourite blues guitar licks, solos and songs.

Develop essential skills that help you to play blues guitar better.

And many other things!
Metal Guitar Lessons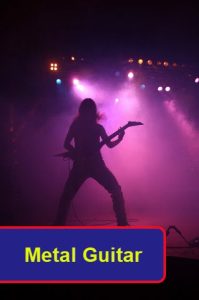 Metal is one of the styles of music that I teach. So if you're looking to improve your metal guitar playing, I can definitely help you with that.

As part of your metal guitar lessons, I can help you with…
Learning your favourite metal riffs, solos and songs.

Developing your metal guitar technique to a high level.

Increasing your speed and fluidity.

Getting rid of bad habits that are preventing you from playing metal at a level you're happy with.

And many other things!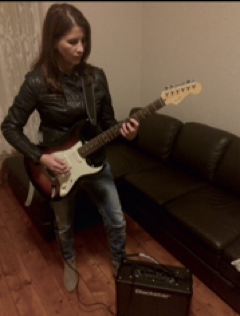 "Since having lessons with Craig I have improved a great deal with my guitar playing.
He is an extremely patient teacher and very thorough.
I found each lesson well structured including my practice schedule. Craig taught me how to structure my practice sessions giving me many tips along the way.
I see major improvements in my technique, better understanding of theory, and guidance in learning songs and licks by breaking them down and learning then in sections. He made me understand the importance of focusing initially on timing with and without the metronome prior to playing with the song.
The improvements are visible and he has given me a strong foundation to continue on my journey to become a great guitarist. I would highly recommend Craig to any level guitarist. I would definitely rate him as one of the best teachers in Melbourne".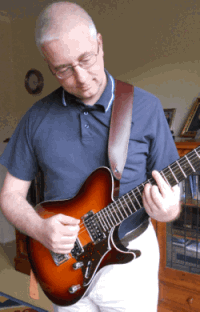 "I started learning to play the guitar about four years ago using one of the teach yourself courses but was making slow progress until I found Craig's website.
I was impressed by Craig's honest and forthright manner and the fact he didn't offer instant, overnight success. I was so impressed that I contacted Craig and was lucky enough to find he had a slot available and was invited for a trial lesson. I enjoyed my first lesson so much I immediately signed up for a regular weekly lesson.
Since I started lessons with Craig my guitar playing has improved steadily and I can now play music that seemed impossible when I was trying to teach myself. Craig's teaching style is focused on the student, with every lesson tailored to my needs, there is no generic, one size fits all approach. I find Craig's lessons easy to understand with clear explanation and demonstration of techniques. Craig does not only focus on technique however, he also provides coaching on how to learn and how to practice to get the maximum benefit from each lesson.
Possibly most important of all though, I look forward to my lesson with Craig every week and I am inspired to practice and improve. If you are serious about improving your own guitar playing I highly recommend Craig as a teacher and coach".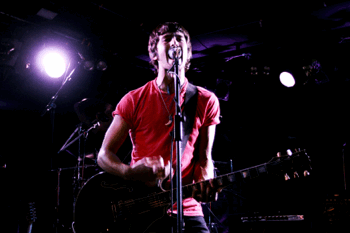 "In the last 12 months of lessons with Craig I have learned more about the art of playing the guitar and understanding music than I have in the last 11 years of playing and writing music professionally.
Week by week, lesson by lesson, he passes on his knowledge enabling you to progress deeper into the art of playing and excel faster towards your goals. The experience is rewarding and satisfying and you will also develop your focus, discipline, and an even stronger appreciation for playing the guitar.
Great teachers are few and far between. Craig is one of the few".
Ready To Take Your Electric Guitar Playing To The Next Level?
Click below now to arrange a free 30-minute goals and assessment session with me...